"Breeding to the standard will not preserve function.
All it can preserve is appearance."
~ Dan Belkin, Ph.D.
Too heavy a chest, or too coarse bone are as much of a handicap as underdevelopment. A properly proportioned dachshund suggests the symmetrical build and lithe agility of the middle-weight boxing champion
~Laurence Alden Horswell (1958)
Section 5.2 of the FCI standard for Dachshunds:
Commentary:
For some time now, some non-European countries have been attempting to award the title International Conformation Champion FCI without the performance requirements.
The Dachshund is and shall remain a

useful hunting dog.


Excellent evaluation scores and outstanding performance
are not mutually exclusive. The goal for the breeding of dachshunds must be form and function.
My dachshund (teckel) mission: To create a line of standard smoothes which serve the needs of trackers, hunters and sporting competitors. All this and beautifully conformed according to the FCI 148 standard. My watchwords are AGILITY, FOCUS, PERSEVERENCE and PREY DRIVE.
P
Goodwood-Oregon's
Standard Smooth European Dachshunds
In the fancy since 2003
Thinking about a puppy?
A great doxie club serving the PNW:
Dachshund Fanciers of Southwestern Washington
Are you looking for a European standard smooth dachshund? I can help!
I can also find you breeders overseas and
in the US of other coats.
Contact me at
For breeders of American style dachshunds
please visit the Dachshund Club of America
or the National Miniature Dachshund Club.
I love the chocolates!
I breed black and tan and chocolate dachshunds. Rarely reds.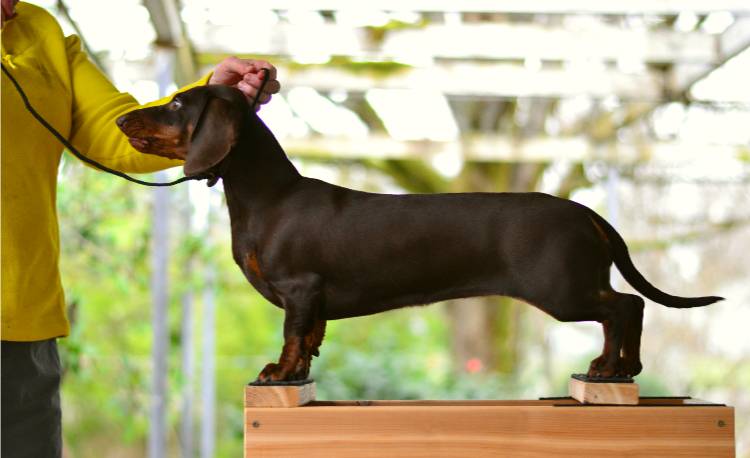 Penny, my best chocolate bitch so far!
My first chocolate dachshund:
Click the pic to see Genny's page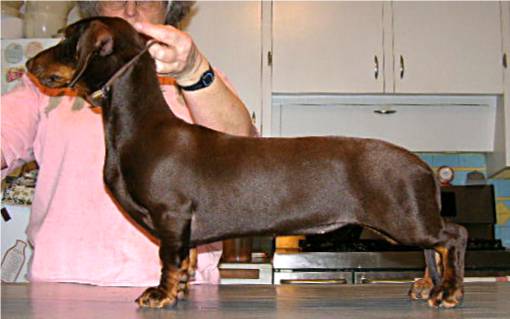 Want to know about
TRACKING
DACHSHUNDS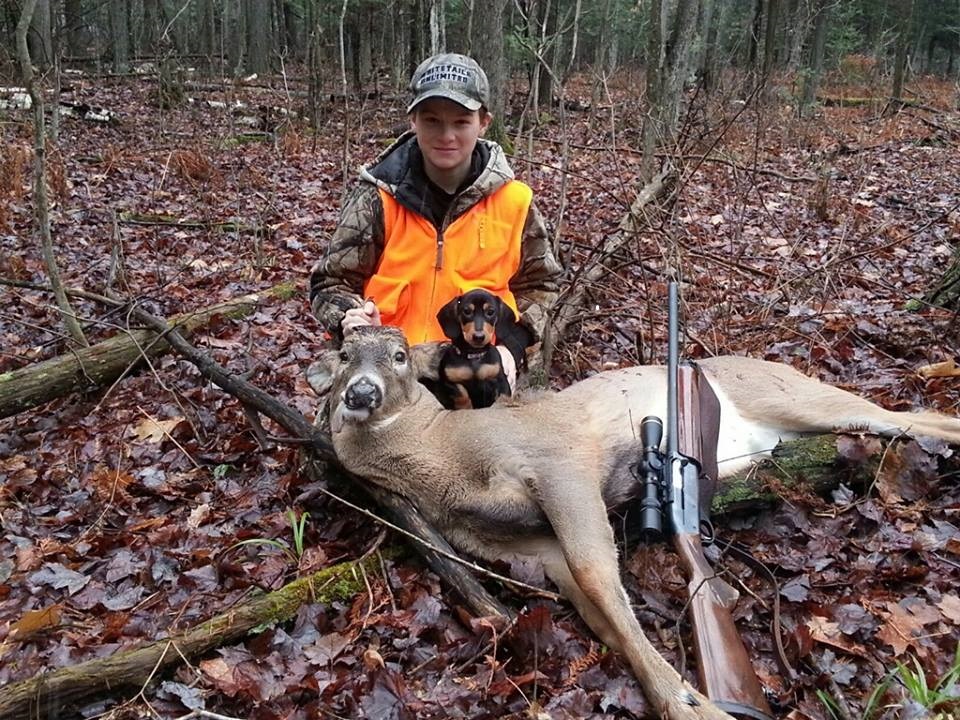 The Gang
Competition Updates
The latest on who is earning what titles
Dachshund Miscellanea
Lots of information and links
Looking for a blood tracking standard smooth?
I can help.
(a great site/blog by a vet)
Find us on Facebook:
DFSW
*
Winlock WA Hound Grounds
*
Fans of Standard Smooth Dachshunds
*