Goodwood Standard Smooth Dachshunds
standard smooth dachshund puppies for sale
Tristan / Francis breeding
Email to find out about reserving your puppy.

Sunday, May 13th (Mother's Day!)

Tristan is now panting, digging, sighing, groaning
and being generally miserable. Of course, she is going to wait until
4 AM when I am really not feeling it.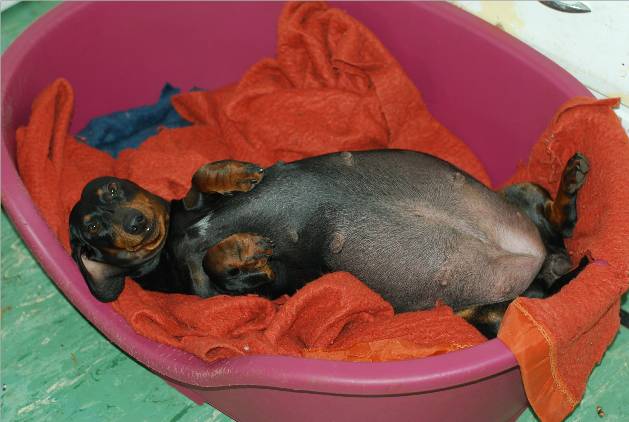 Upside down feels better....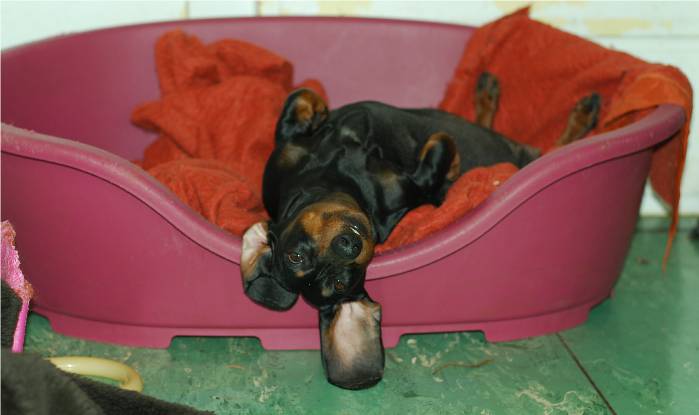 Much better.....

X ray says: 7 puppies in there!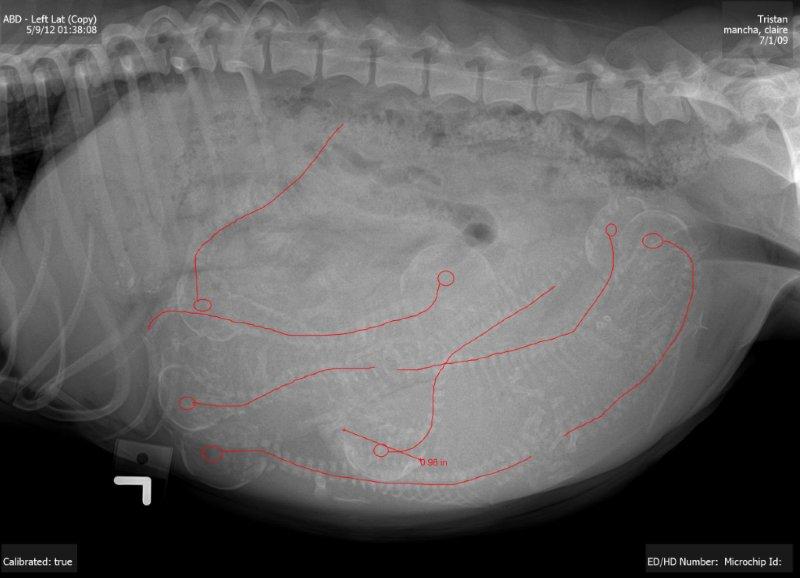 Survey says: 7!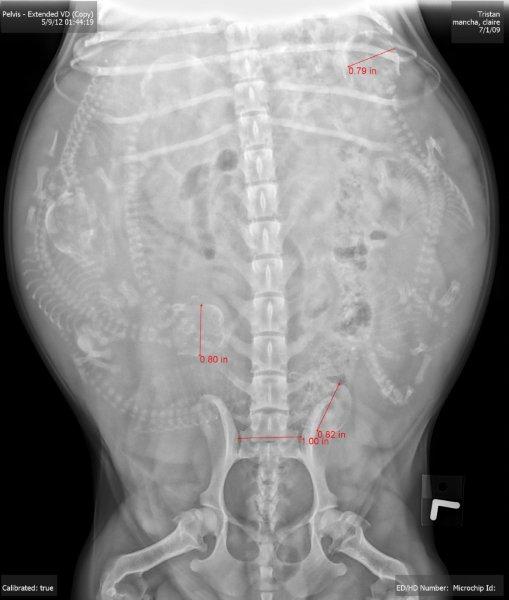 Measuring the skulls vs. the pelvic opening for size.
All these look good to pass easily.
Giving the big belly gal a smooch.
Only 2 weeks to go!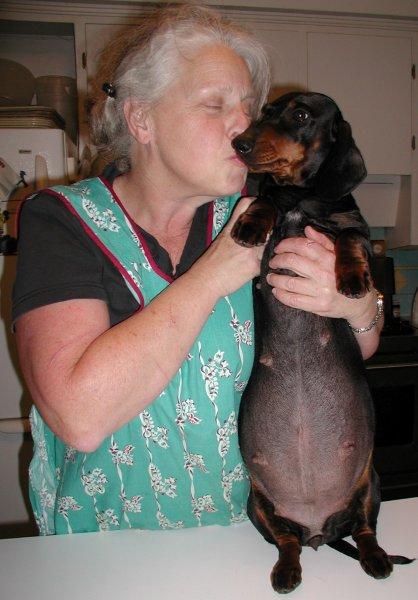 Tristan on April 18th... getting chunky!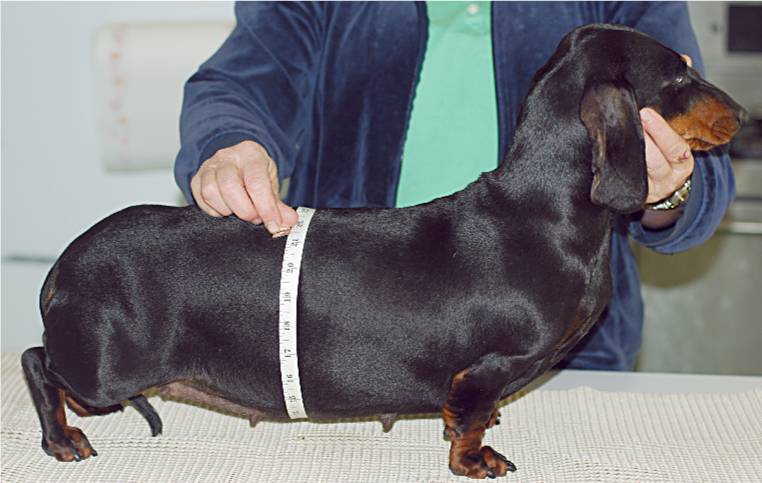 She's got a month to go yet.
See the pregnancy calendar here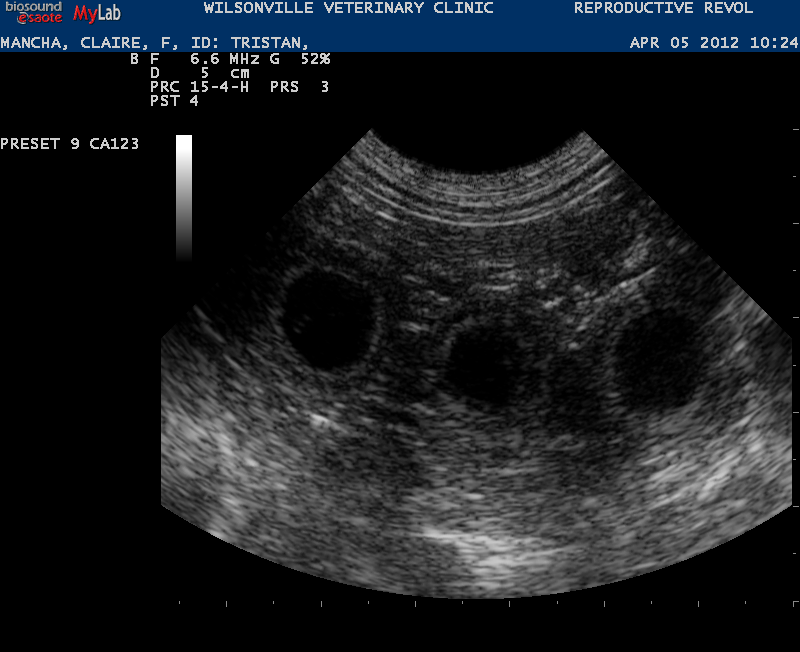 4/5/2012
Ultrasound says..... 8 or 9 puppies in there!
Congrats Tristan and Francis!!!

3/15/2012
2nd TCI successful!
Francis gets to go back home.
3/13/2012
1st TCI successful!
Due date May 13th +/- 2 days.
Ultrasound April 5th
X-ray May 9th
3/12/2012
Both dogs are cleared by CERF
Projesterones say Tristan ovulated on Sunday.
We will do an TCI as Mr. Francis is a bit silly still.
(Trans Cervical Insemination. Male is collected and the sperm is inserted into the cervix of the bitch
This is done when the pair don't breed naturally.)
3/10/2012
Tristan's progesterone level is climbing!
Francis is climbing the walls!
Going back on Monday.
3/7/2012
Both tested for Brucellosis, semen collected and evaluated, vaginal
cytology and projesterones for Tristan.