Ch Sausage Stables Cedar
"Pixie"
I got Miss Pixie to be a companion to my Bridey. It only took a few hours for Miss Pix to endear herself to the humans of the household, and even Bridey thinks she is "OK." We all thought she was a pillow princess, but then she took 1st place in a field trial competition! I was hugely proud of her!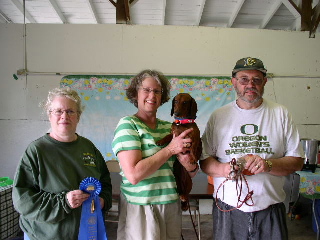 1st place winner at the Cascade Field Trials in Castle Rock, OR. Spring 2005.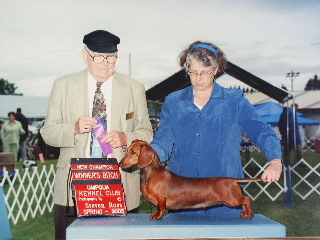 Pixie finishing her Championship at the Umpqa Kennel Club show in Winston, OR. She is downright BEAUTIFUL!
Pixie's AKC Ch. points summary