Miss Bee Spencer
My most revered dachshund friend.
She was born on 11-11-1918
She has had dachshunds her whole life.
She loves to knit, won't hurt any kind of animal or insect, and loves an occasional Vodka tonic.
Her dachshund kennel was BeeDachs, but she started in Bedlingtons. She loves to fiddle around with coat. Even her smoothies got groomed!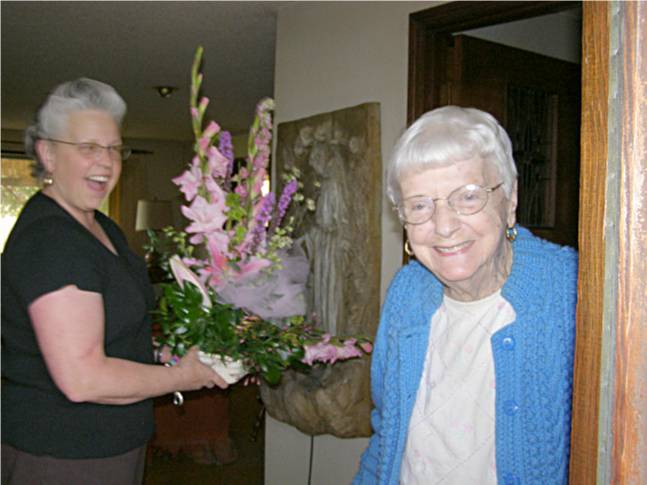 I like to bring Bee flowers, sugar and gossip.
She likes them all!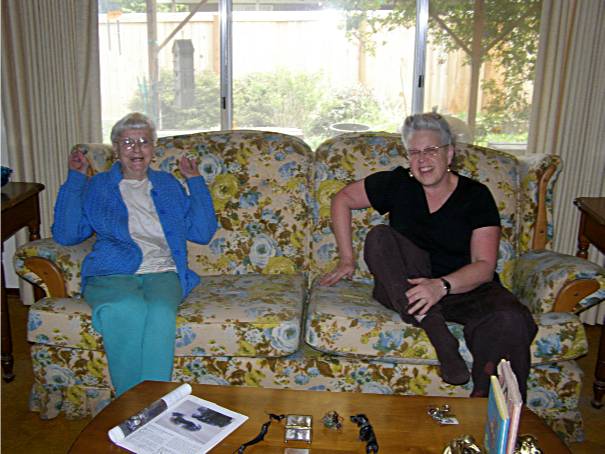 She's a caution that Bee! Always with the silliness!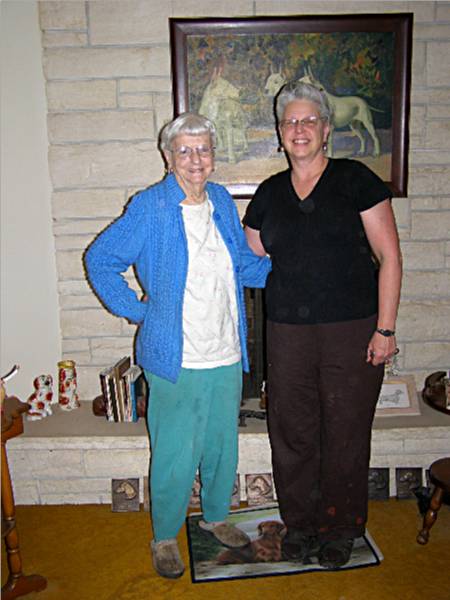 In the living room with Bee's stuff.
She has a LOT of DCA plaques, all for conformation.
She also has this amazing picture of Bull Terriers which I covet!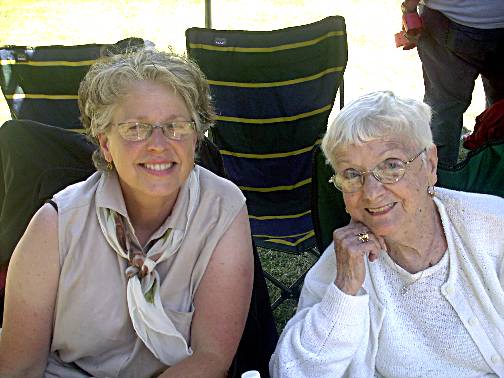 Here we are at the Canby show in 2006
Bee's a trooper and I just love her!