Christmas at Goodwood
2008's decorations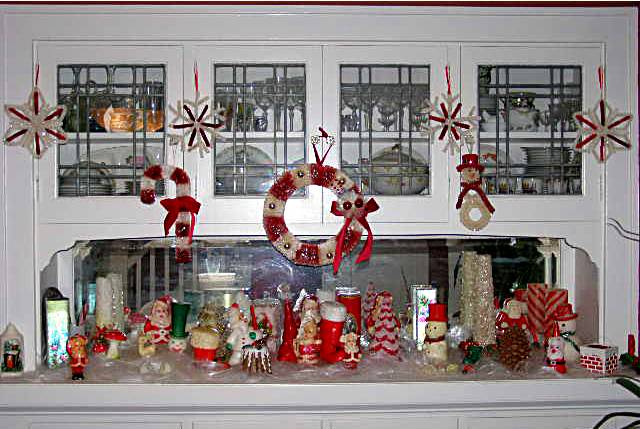 My vintage candle collection.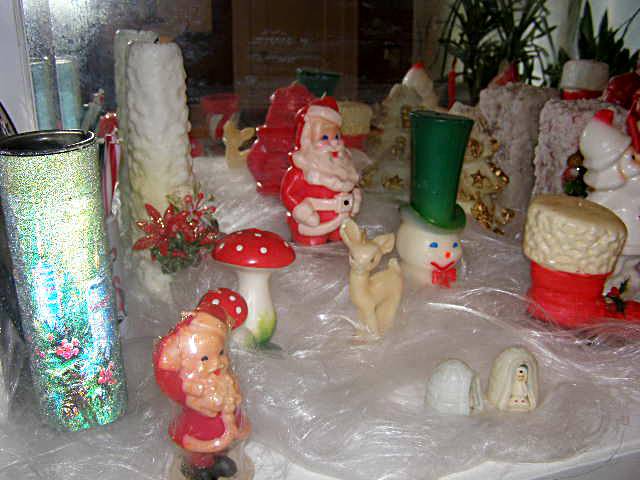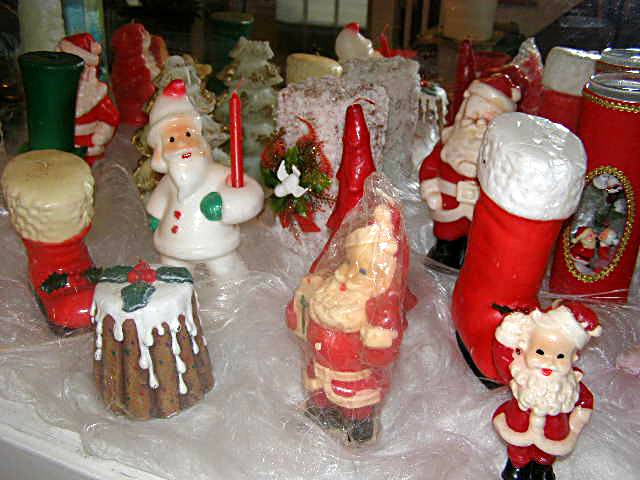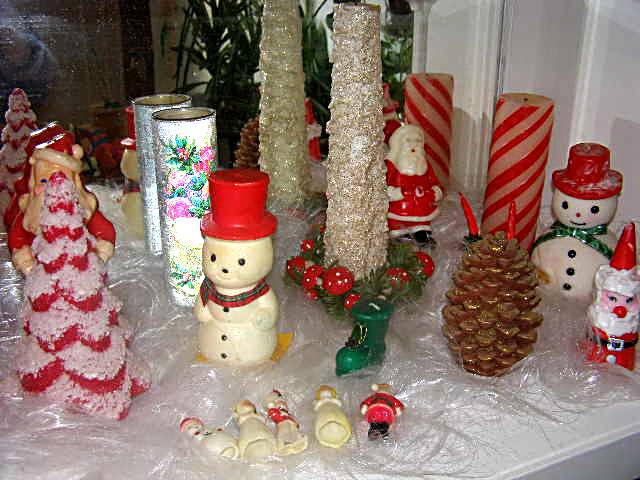 My plastic chreche collection...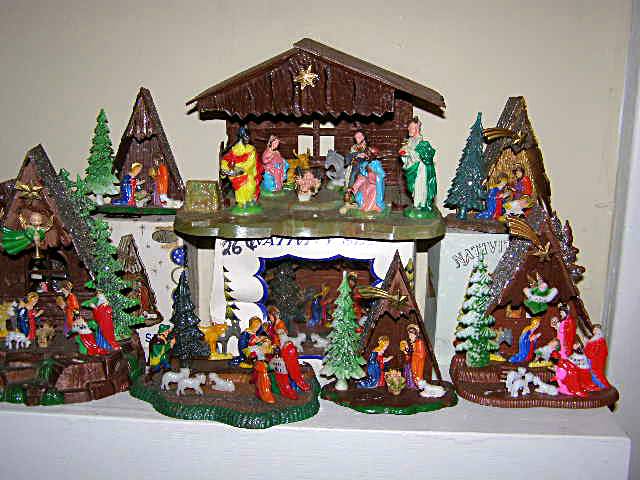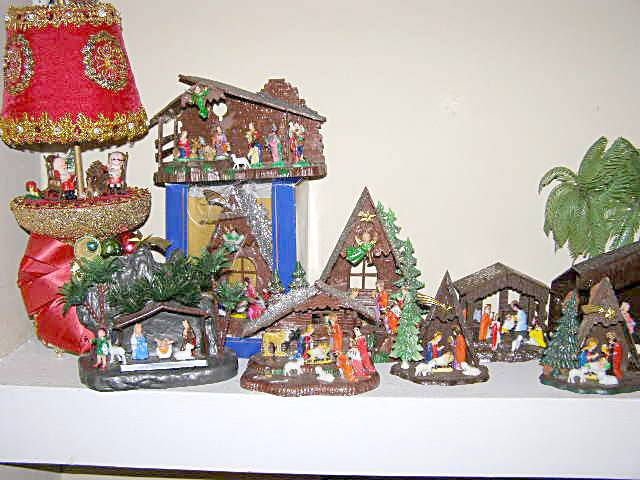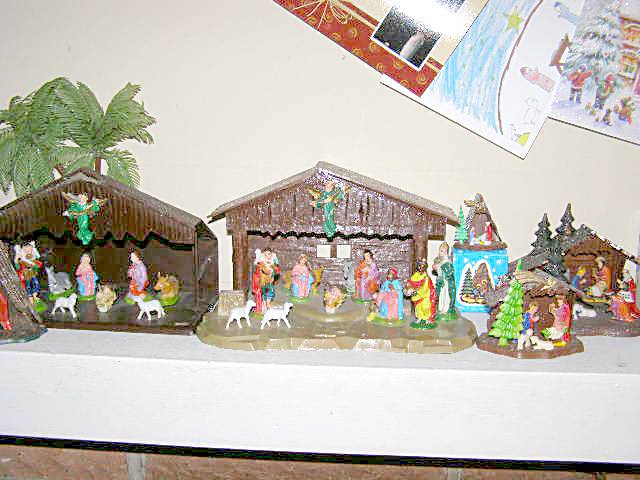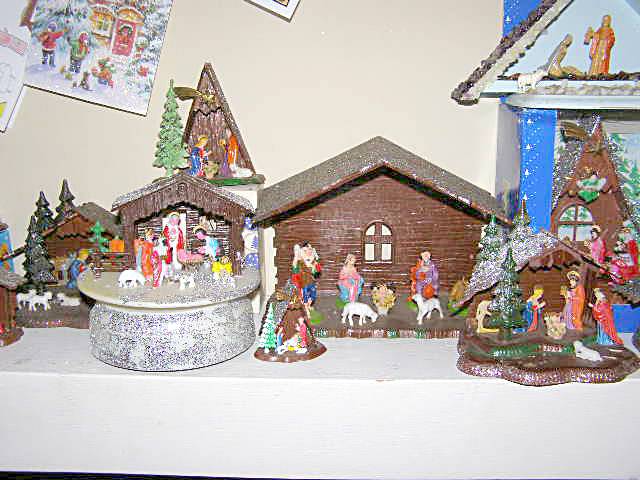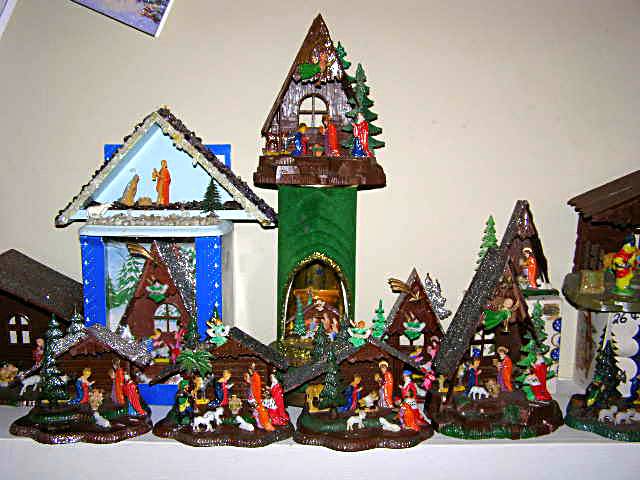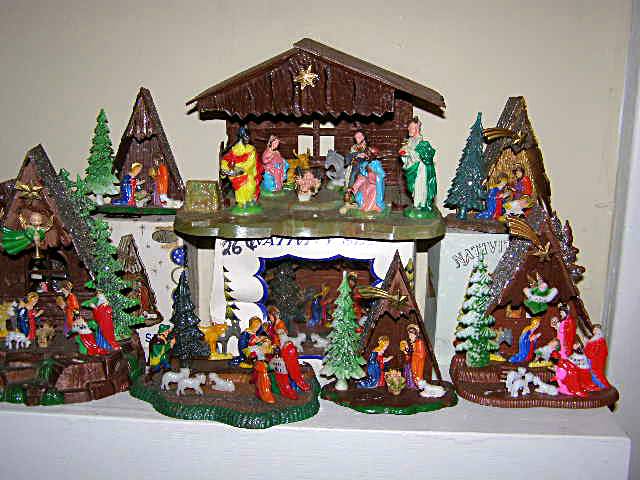 My amanita muscaria cuteness display!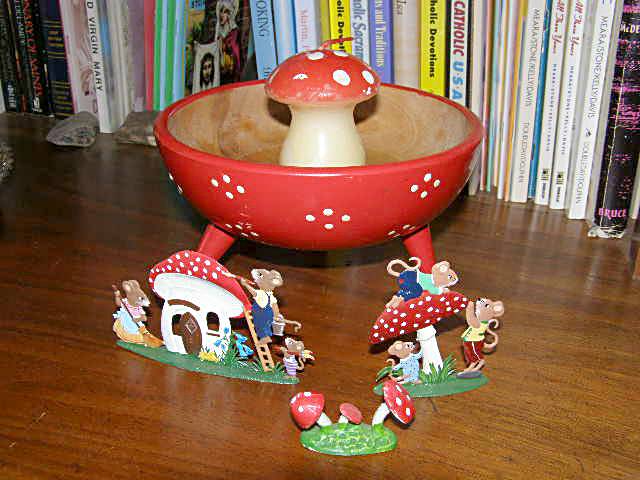 2008's year's first tree...
My sequined ornaments theme, with tinsel and angel hair.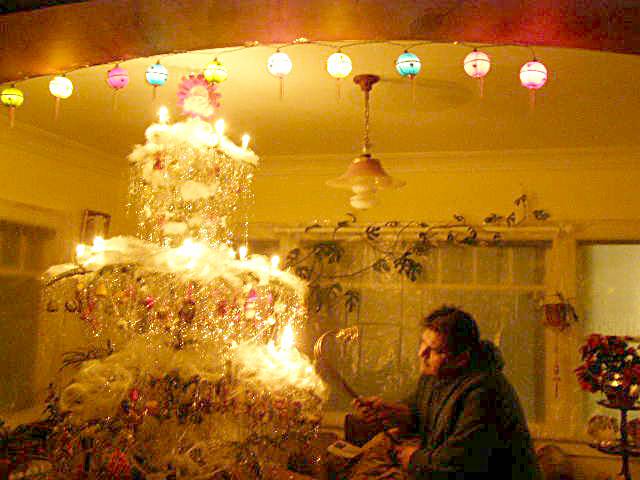 The lights over the arch are a set of vintage satin ball lights. They flash! They required
major surgery to get them working again.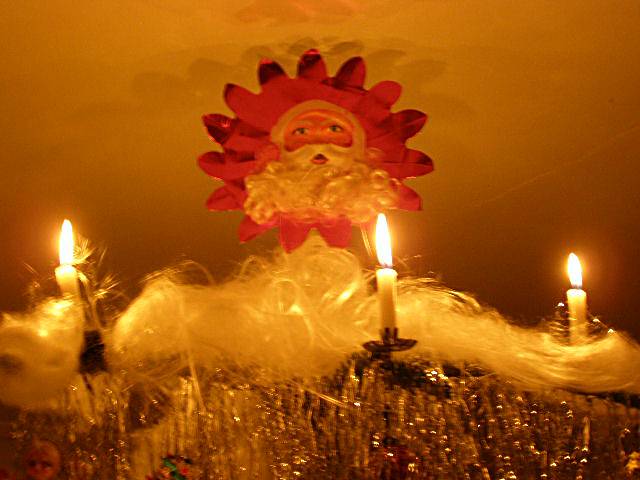 My santa tree topper. 1st time use for this too.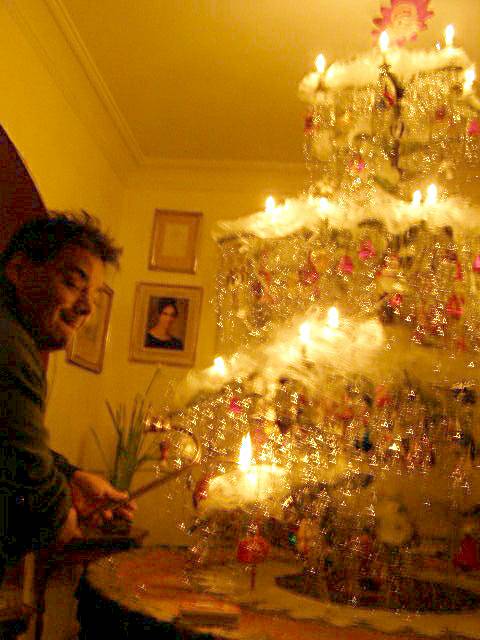 Dan lights his first candle lit tree!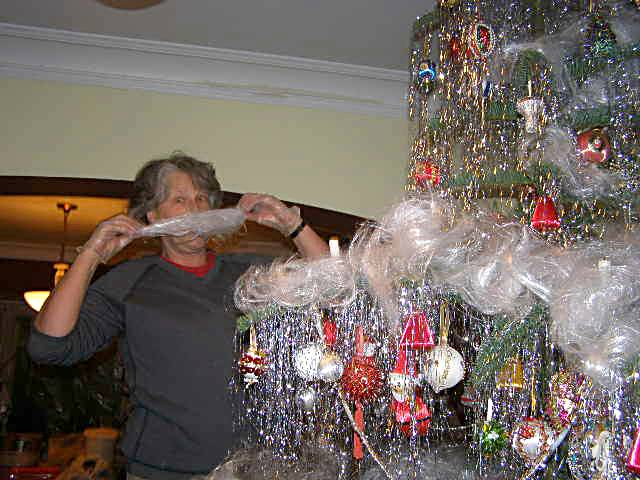 In which yours truly sports Santa's mustache!